B Is For...Bethan!
What Bethan says:

I am TCS's General Manager. I am always on hand to answer your questions whether you are already a client, a new client or a member of the team. I live in Saint Jean D'Aulps with my husband Chris. We have lived in the area for the past 9 years. 

I joined TCS in June 2019 but started my Morzine adventure as a chalet host. I came to do a ski season and never left! 

I shortly became the manager for Hotel L'Aubergade in Morzine centre which I loved for 4 years but I had always dreamt of having a catered chalet to run on my own with Chris so when the opportunity came along we set to fulfill that dream in Saint Jean. 

I ran chilled chalets for 4 years before deciding that I wanted more than just the 1 chalet! That is when I joined TCS and became a key contributor to looking after our near 200 chalets. I work closely with Lisa, Kevin and Karis (Laundry and House Keeping Manager). See photo below of myself and Karis on our last end of season staff trip to Italy! 

What Lisa and Kevin say:

Bethan is a much valued member of staff whose experience has enabled us to deliver great service to our clients through this really difficult season.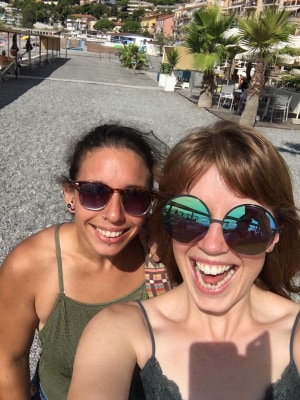 < back to Blog